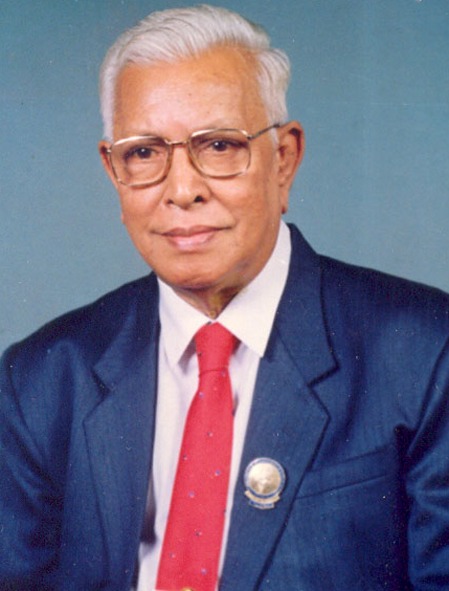 Popularly known as Dr. C. S. DAWN [b.19th Dec' 1926 Village: Sherpur, Dist: Burdwan, West Bengal], in addition to being a brilliant doctor and surgeon he was an educationist par excellence and a scholar extraordinary. He graduated from The Calcutta Medical College, in 1948, winning 15 medals. He obtained his Master's degree in Obstetrics /Gynecology from Calcutta University, and then became a fellow and member of Royal College of Gynecology.
His thesis for Ph.D. was on nutritional aspect of pregnant mothers. Professor Dawn was Head of Department of Obstetrics /Gynecology of RG Kar Medical College and Calcutta Medical College. For his excellence in teaching he was awarded Dr. B. C. Roy National Award in 1981. He was president of FOGSI, BOGS and founder President of his brainchild NAVSFI renamed NARCHI, [estd.1975], founder Dean of the ICMCH, which was renamed later DR. C. S. DAWN INDIAN COLLEGE OF MATERNAL & CHILD HEALTH.
A legend in his lifetime dedicated himself to uplift the well being of the pregnant mothers, mother and child care, family welfare & population Control.
He had pioneered simple but revolutionary methods in Mother and Child Care, through which Mother and Child deaths during pregnancy was drastically reduced. His spreading of awareness through Calendar Technique was ideal in its simplicity in a country like India. His brilliance was again reflected in the simplicity of model by which he founded ICMCH through which numerous doctors were trained in RCH and Obstetrics /Gynecology and Fellow Guides of ICMCH also got a chance to do their bit for the society at large and medical profession in particular.